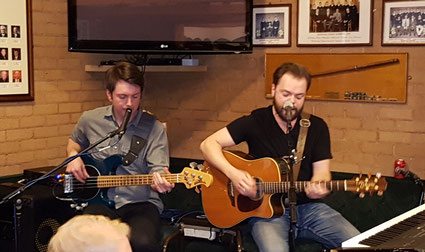 Jamie and Ben Squires performed to a capacity crowd at the Golf Club last night and put on a superb performance. A big thank you for an excellent nights entertainment.
The Club did well to book them as Jamie has a busy schedule, London Paladium one week, Stocksfield Golf club the next. Still I suspect last nights audience were as appreciative as any.
Of Course the highlight of the evening was Andy's Pie & Pea supper, he did a tremendous job getting so many meals out in such a short space of time, well done Andy.