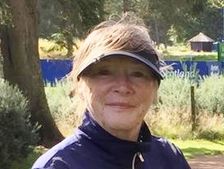 The course looks great and I can't wait to get into the clubhouse to see all the changes. A huge THANK YOU from myself and all the members to: Mick and his green staff, Andy along with all his volunteers, the committee and Nicky our Professional, who I am sure you will all agree have been working tirelessly to make sure everything is in place for us to return to the game that we love.
Remember to follow the guidance of England Golf's 'play safe stay safe' guidelines. Enjoy and everyone look after each other. 
Sonia Kennedy,  President.