44th AGM
In the circular email to members dated the 19/3/2021 we agreed to process the AGM agenda electronically due to the Coronavirus and associated Government directives, specifically around the avoidance of gatherings and the need for social distancing.
We set a date of the 12/4/2021 to receive any comments, questions and nominations. I can now summarise below the outcomes of the process and subsequent decisions.
1. Accounts and Financial Report for year ending 31/3/2020
     - Accepted and approved

2. Confirmation of Officer Appointments
     - Captain Mr A Digirolamo
     - Vice Captain Mr Fintan Kealy

3. Confirmation of Director Appointments (w.e.f. 16/4/2021)
    - Director of Finance Ms S Brown
    - Director of Clubhouse Services Mr J Relph
    - Club Secretary Mr W Martin
    - Director of Marketing and Recruitment (remains a vacancy)
Sonia Kennedy
President
---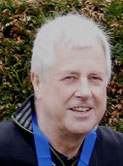 Chairman's Report 2021
Welcome to my very first Chairman's report in what has been a strange year to say the least. Coupled with my role as Health and Safety Officer it has been extremely challenging to provide a safe environment for all our members, staff and visitors.
COVID 19 has ensured that our golf season would be stop-start and the restrictions across the board has made it difficult for all of us.
However, I have enjoyed the challenge most of the time and can only thank all members of the Management Committee for their excellent support and great camaraderie throughout. Special mention to Bill Martín who has put in an extraordinary amount of time and effort communicating with members throughout this crazy year and also securing appropriate grants on behalf of the Club.
2020 has been another year of considerable change. Nicky Maddison quickly settled into his role as our Club Professional. His 'swing room' has proved a success and the shop within its changed location and new double doors is now well established and very well stocked with high quality gear. Nicky quickly developed an excellent relationship with our members and is a very popular and key acquisition to the Club. To support Nicky's enthusiasm on the teaching front we are in the process of enhancing the  practice facilities with three new weather proof bays and a driving net near the first tee box.
A huge thank you goes to Mick, Peter, Joicey and Ant for all their hard work to get the course into such a good condition in extremely difficult circumstances. A full staffing presence wasn't always possible due to furloughed arrangements but we still managed to get through the competitive season. Mick and his team should be proud of their achievements.
During lockdown several volunteers led by Andy Wain completely refurbished the Clubhouse and it looks absolutely fantastic. Many thanks to all who were directly or indirectly involved. Andy has moved onto pastures new down in Harrogate and we wish him all the best. This led to the return of Russell and his team to the Club who as expected was an instant success, which wasn't surprising as the quality of his food has always been second to none. He just needs to be allowed to flourish once this horrible virus is under control and we have returned to some kind of normality.
I would like to thank the respective Captain's, Antony Digirolamo - Club Captain, Sue Brown - Ladies Captain, Jim Relph - Seniors Captain and Archie Wilson - Junior Captain. Very strange year with no leagues to participate in but they have all carried out their internal responsibilities admirably. Digi and the Captains Committee did some sterling work to ensure our competitions schedule was completed and safely within the strict guidance provided by England Golf. Congratulations to our 2020 Men's Club Champion Ben Lee and Ladies Champion Liz Hartley.
During the financial year we have managed to claim an assortment of government grants to enable sustainability throughout the year. More detailed information has been provided in newsletters sent to members.
In terms of our strategic financial planning we have decided, via an EGM, to increase subscriptions for a full new member to £605 from 1/4/2021 and existing members from 1/4/2022. However, we will still remain one of the cheapest golf clubs across the County. We have also agreed to put £50, prorated by category type, on an individuals loyalty card during next year for all those members who renew their subscriptions. This is in the form of a thank you for your support and recognition of lost access to the course. We have paid off all member loans and hope to have a small surplus at the end of this financial year. Work continues to reduce our overdraft which is improving via our recruitment and financial strategies.
Almost 70 new members joined the club during the year and to support our recruitment and retention objectives we have provided additional categories of membership to enhance flexibility.
In summary, I think we have made progress during such a weird year including, internal refurbishments to the clubhouse, new security doors, marquee and entrance door from dining room to create more capacity, enhanced catering, provision of metal containers for general use and the storage and charging of personal electric trolleys and planned improvements to our practice facilities and car parking including additional spaces.
Also, huge maintenance and enhancements to the course particular during the winter. Details have and will continue to be shared with members via email and on our website.
We will continue to ensure our communication strategy is strong via regular newsletters, the club website and social media.
I would like to think we are certainly moving in the right direction in providing a golf club 'fit for purpose' across all parts of the business.
Steven Pearson
Chairman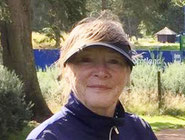 Presidents Report 2021 
After my first year as President I would like to take the opportunity of thanking you all for making my year as enjoyable as it could possibly be despite Covid.
Particular thanks to my Committee who have worked tirelessly and enthusiastically to help the club move forward and for working hard to get the club into a more financially stable position. They have also made the club safe for all members during the pandemic with guidance from England Golf.
I would like to thank Mick Byerley and his team and volunteers for all their hard work, they have also worked tirelessly during the pandemic.
To you the members for pulling together to make our Golf Club such a special place to be, we are very lucky to have a Club where everyone is so friendly and welcoming.
Thank you to Russell Wilson and his family who we welcome back as our Catering Manager they have had a really strange start to their new venture here at Stocksfield Golf Club due to Covid but have pulled out all the stops to make the clubhouse a safe environment for us all. We can't wait to be sampling his food once again.
Nicky Maddison our professional who has also had a very trying start to his new venture because of Covid has become a great friend and a huge support to the members and the committee, thank you Nicky.
Lastly thank you to all who supported my Presidents Day last year It is in the diary for Sunday 19th September I look forward to seeing past and new members on the day. Take care everyone stay safe.
Sonia Kennedy
President
---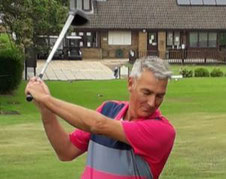 Captain's Report 2021
Firstly, very few Captains have the opportunity to be Captain twice in two years. I just hope that the support and enthusiasm I have received this past year in very difficult circumstances can be maintained this next year as we go forward.
Many thanks to all who have helped in any capacity this year, I really do appreciate this assistance. I'm sure both Sue and Jim will say the same. If everything goes to plan according to the recent "roadmap" announcement then I expect the competition rota to go ahead as per the Club's Diary.
Entry for knockout competitions was run along the same lines as last year with entry via email and payment taken from your purse.
Please note there will be a change to the Wednesday sweeps run by Nicky this year. He hopes to initiate a week-long sweep competition where members can enter (only once) on any day for the comp that is running all week.
Good luck to Mick and his staff for the forthcoming season and let's hope for a year without interruption. The same goes for Nicky and the rest of the Clubhouse staff.
Anthony
Club Captain