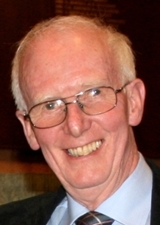 The Bill Martin Bursary for junior golfers at Stocksfield Golf Club is a memorial to Bill for his services to the Club and will leave a legacy to help junior golfers progress. The fund is available to junior golfers at SGC who, on application to the Committee or referral from the Club professional or Junior Liason Officer, could receive a monetary allowance towards their golfing development. This allowance could be for kit, coaching, transport etc. and for individuals or groups. The amount would be determined by criteria established by the Club Committee and awarded at an appropriate time.
Funding for the Bursary would come from donations and from special Club competitions (held just before the start of the season or just after the end of the season). These competitions will be open to all sections and because Bill loved competitions with a twist they will be fun competitions and, provided they prove popular, they will run year on year to maintain funds. The first competition is scheduled for 16th October (changed from 9th Oct) and more details about this can be found below.
---
Bill Martin's Testimonial Challenge - 16th October
This game was introduced by Bill when he was with us and is a tribute to his love of golf and of fun. The golf game is a singles Stableford with a twist! Normally played as a 3 or 4 ball, in addition to normal handicapping rules each player can deploy a number of special 'assists' as follows: 1 Mulligan (M), 1 Reverse Mulligan (RM), 1 length of string (S), 1 Kick (K), 1 Underhand throw (T) & 1 Blow (B).
It is up to each player to decide what to invoke and when and below are some guidelines:
Mulligan – Most players are aware of this term but essentially it allows the player to have a second attempt at a shot after a poor first attempt or loss of a ball. So, like a provisional ball but with no penalty.
Reverse Mulligan – This is to force another player in the group to replay their last shot and must be declared immediately after the shot has been played, 10 secs max. Typically when a player in the group has made say an exceptional putt you can ask him to replay it in the expectation he could miss second time around. This can be used for any shot though, not just putts.
Length of String – The string supplied will be of random length but typically between 3 and 12 inches. It allows a free movement of the ball within the length of the string without penalty. So, could be used to complete a hole for a ball lying within the string length on the green for no additional stroke, or perhaps to move a ball away from a tree so it can be played more easily, again without penalty. If you're lucky you may have a long piece of string!
Kick - A player may use any part of his foot to strike the ball and move it forwards or backwards or to the side.
Underhand throw – Simple enough but might be used to get a ball out of a bunker say.
Blow - This allows a player to crouch down and blow the ball in any direction he chooses. However there must only be a single intake of breath. Repeated puffing is not allowed and will result in a penalty stroke if undertaken. Typically this will be used to blow a ball into the hole when it is deemed to be close enough to try.
In all the above cases each assist may only be used once in a round and it is up to each player to determine when or what to invoke. To ensure this is the case each Marker should keep a record by appending a letter next to the score against the hole at which it was used. The letters to use are indicated in brackets on the headings above.
 "Happy Gilmore"
In addition each player MUST complete a "Happy Gilmore" tee off from the winter tee on the 13th hole. This is a drive while on the move (either walking or running) and is just a bit of fun though some people are pretty good at it! This element can also be subject to a Mulligan or Reverse Mulligan if desired! The second shot to be played from where the ball finishes unless an "assist" is applied.