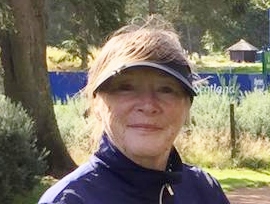 My Presidents day is next Sunday, September 19th and this year it will run alongside the Fred Punshon competition. It is a singles stableford competition and everyone is welcome. There will be an entry fee from which a contribution will be made to the Bill Martin Bursary for junior golf, a worthy cause of which more details can be found in the previous News item.
Prizes will be awarded for 1st, 2nd & 3rd in each category: Ladies, Gents and Juniors.
There will be refreshments afterwards in the clubhouse and I do hope you can play and I look forward to seeing you on the day.   Sonia.