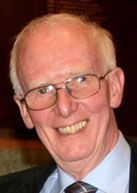 There was an excellent turn out for the Bill Martin Testimonial Challenge on Saturday. 121 players entered and enjoyed the fun format. There were some excellent scores recorded with Nick Cowie winning with an incredible score of 49 pts followed closely by Ian Martinson with 48 pts. The full results can be found by clicking here.
Evening entertainment was provided by Callum Tordoff and a good evening was enjoyed by all.
Thanks to all who bought tickets and contributed prizes for the raffle also thanks to Sue and Norma for all their hard work. The raffle winners are listed below and the unclaimed prizes can be collected from the office. The raffle raised £561 for the Junior Bursary fund giving a total raised on the day of £827. This brings the total in the fund to £872 including the contribution from Sonia's Presidents day. Well done to everyone.
| | | |
| --- | --- | --- |
|   | Raffle prizes | Winner |
| 1 | Jura Whisky | Richard Lee |
| 2 | Glen Moray Whisky | Mark Brewis |
| 3 | Tanqueray Gin | Robin Weston |
| 4 | Famous Grouse 1ltr | Digi |
| 5 | Greenalls Gin | Peter Clarkson |
| 6 | Bells Whisky 1ltr | Don Stapleton |
| 7 | Famous Grouse 70cl | Keith Aldworth |
| 8 | Flowers (by Honey B) | Paul Canning (taken on the night) |
| 9 | Red Wine - Red Stark (Cab Suav) | Gerry Slater |
| 10 | Red Wine - Hardy's (Cab Sauv) | David Harvey |
| 11 | Rose Wine - Yellow Tail | Graham Mitford |
| 12 | Red Wine - Jam Shed | Archie Wilson (taken on the night) |
| 13 | Prosecco | Mick Byerley (taken on the night) |
| 14 | Red Wine - Dog on tht Tuckerbox | Darren Nichol |
| 15 | Celebrations | Dereck Anderson |
| 16 | Milk Tray | Gerry Slater |
| 17 | Cans X 4 -Carling | Brian Best |
| 18 | Cans X 4 -Carling | Hannah Kennedy (c/o Gary Kennedy) |
| 19 | Cans X 4 -Carling | Linda Squire |
| 20 | Cans X 4 -Guiness | Tony Skirrow |
| 21 | Cans X 4 -Guiness | Mel Wilkinson (taken on the night) |
| 22 | Cans X 4 -Guiness | David Harvey |
| 23 | Cans X 4 -Boddingtons | Colin Hutchinson |
| 24 | Cans X 4 -Boddingtons | Stephen Cram (taken on the night) |
| 25 | Cans X 4 -Magners | Trevor Simmons |
| 26 | Cans X 4 -Magners | Marty Wilkinson (taken on the night) |
| 27 | 1 hour lesson - Carlisle Golf Club Pro | Paul Herron (voucher from Brenda Mills) |