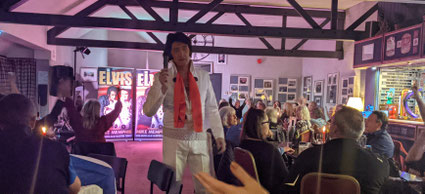 Elvis is alive and well and entertained a full clubhouse at the Club's 'Welcome back' party on Saturday night.
Singing all the old favourites he had everyone rocking and even a few dancing to roll back the years.
Russell did his usual with an excellent Pie & Pea's supper and a good night was had by all.