Kids Christmas Party
This years Kids Christmas Party is on Saturday 4th December from 11am till 1pm. There is a free Disco, Party games, party food and a visit from Santa along with a gift.  Please note the max age limit is 12 years. Put name/s on list in Clubhouse or ask a member of staff to do this for you.

Presentation night
This years Presentation night is on Saturday 4th of December at 7:30 pm. This is normally a busy night so get there in plenty of time. Especially if you have a trophy to collect.

New Years Eve party
Bookings are now being taken for our New Years Eve party.  There will be live entertainment , a hot and cold buffet along with wine.   Then bubbly and shortbread at Midnight.  From 7pm till 1am.  Tickets are £30 per head.  Places are going fast so please book with bar staff to avoid disappointment.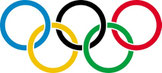 Bar Olympics 
The ever popular Bar Olympics are starting again on Thursday 6th January 2022.  There is an entry sheet in the Foyer of the Clubhouse, anyone  wishing to enter a team please enter a team name plus 4 team member names before January 4th.