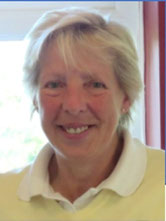 Clubhouse news
As you know SGC is committed to Safe Golf for all it's junior and adult members. Liz Hartley has been appointed as our Welfare officer and has been approved by England Golf. If you have any problems with welfare or Safeguarding issues please get in touch with Liz.   details can be found here.
Following the lifting of the COVID legal restrictions. The golf club will continue to minimise the risks in order to provide a safe environment, via the provision of adequate ventilation, sufficient cleaning and the availability of hand sanitisers. Anyone with COVID will be encouraged to stay away from the golf club and the wearing of masks will remain a personal choice.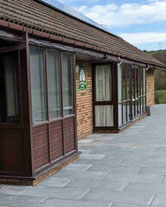 Decking 
Work is progressing well on rebuilding the decking.
The new paving looks great and it won't be long until we are sitting on it in the sun shine enjoying a cool glass of beer and telling everyone that will listen about the good round of golf you've just had.
Bar and Catering
Russell's first Steak night on Friday was sold out and was enjoyed by everyone who managed to get booked. If you fancy an excellent value meal (£36 for 2 meals and a bottle of wine) then get booking, it's the last Friday of the month (01661 843041 option 4). Also please let your friends know as non members are welcome.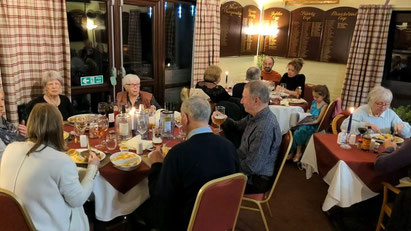 Course news
It might look bleak on this photo but Mick and his team are pushing ahead with the winter program with a number of holes and worn patches being filled and re-turfed and greens treated.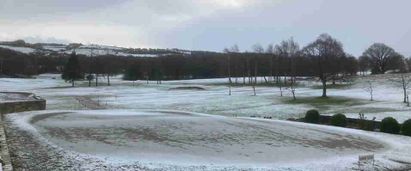 Work has started on the new 12th hole White tee box and with the rough cut back on the left this will be a much improved hole.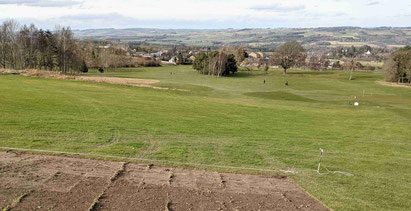 Pro's News
The recent Junior Golf Camp was a tremendous success with all the Juniors enjoying the activities and learning the Golf basics.
Stocksfield Opens
The starting sheet for the first Seniors Open on May 9th is starting to fill up so don't forget to book your place. Click here to book.